Suppress the threats to your voice call revenues
Many operators experience challenges in their voice business. With legacy anti-fraud systems in place, the speed of detecting and blocking is too slow. With the large disparity between local and international termination rates that exist in many regions of the world On-net and Off-net fraud must be detected within a few minutes of the first fraudulent call. Otherwise fraud will persist and fraudsters will continue to be profitable in their endeavors.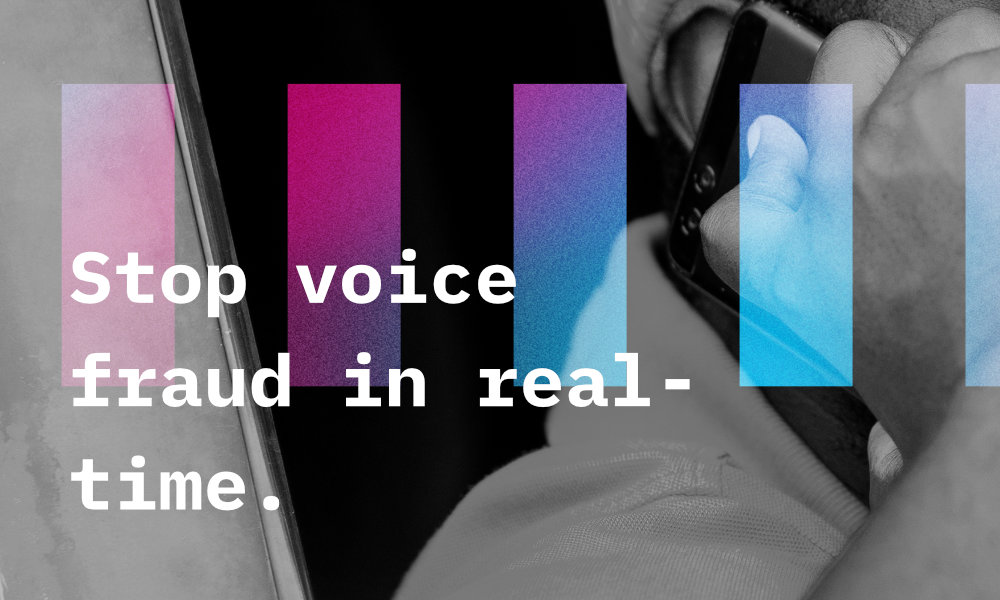 Fraudulent undertaking is adapting its technique with innovative approaches to mask its activities which can only be addressed by a robust product – resulting in migration of the traffic from grey routes to legitimate, monetized routes.
Fully-managed solutions to replace inadequate TCG
Many operators are finding their existing agreements for test call generation (TCG) services to be inadequate. Without continuous and active management, TCG capabilities render little effect and become a cost burden. Instead of paying for TCG software it is more sensible to acquire a partner that can offer a fully managed service.
An agile product with intelligent capabilities, the Voice Guard is a fully-managed comprehensive solution that detects and blocks On-net, Off-net and other types of voice fraud.
No additional internal resources are required at the mobile network operator. All analysis, testing, big data analytics capabilities, processing, and fraud reporting is done by Mobik's anti-fraud team. Our solution is built around core big data analytics and machine learning capabilities, all built to analyze calls across our global network of 188 probes NF(83) strategically positioned across the world.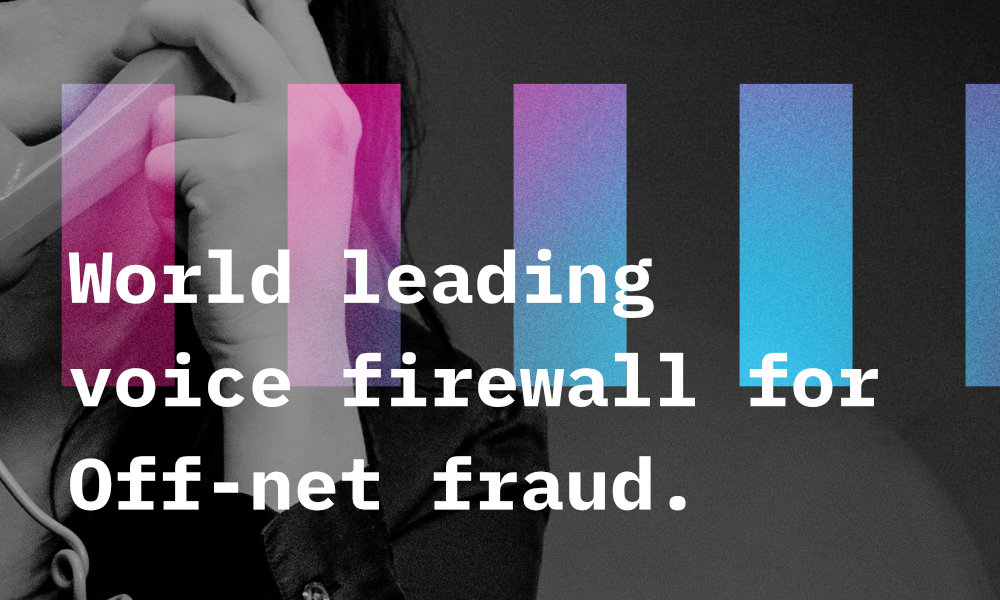 Voice Firewall Gateway (VFG)
It is important to stress that blocking of On-net fraud usually does not bring a substantial revenue increase. Mobik's powerful Voice Firewall (VFG) solves this problem and enables operators to combat voice fraud in an efficient manner.
The VFG is a multi-process, multi-threaded modular software framework with dedicated hardware providing distributed architecture:
Immediately stops Off-net fraud and international fraud.
Fully redundant and scalable without impact on network.
Blocking per each interconnected customer.
Real-time blocking reports.
Works with different core network vendors.
Mobik's Management System – web GUI interface.
24/7 fully managed service by our operational team.
The VFG works together with Voice Guard, OTT Guard, RTT Guard, Wangiri Guard and Robo Guard managed service.
Real-Time Traffic (RTT) Guard module is designed to detect and prevent in real-time any CLI manipulation done by an interconnected party in order to benefit from low national termination rates. Such a fraudulent scheme is becoming a real threat within the European Union due to the implemented surcharge applied to voice traffic originating outside of the European Union.
With the knowledge and expertise of Mobik's engineers, the operator is able to combat voice fraud arising from different sources and achieve the primary goal – to generate substantial additional profits.
IRSF Guard is designed to prevent revenue share fraud within the different levels of the operators' core network.
IRSF Guard probes cover real-time traffic analysis of fixed, mobile and wholesale voice and SMS traffic that runs through the operator. Automated detection mechanism blocks suspicious behavior and triggers a real-time report which is distributed to the revenue assurance and fraud department at the operator and is fully configurable based on the requirements of the operator itself.
Connection to the real-time Mobik centralized IPRN database which is analyzing data and call patterns on all Mobik probes located worldwide is allowing Mobik to be the technology and detection leader as any traffic anomaly detected is instantly distributed over all IRSF Guard services worldwide.
No operator is immune to Wangiri fraud.
From the Japanese word for "one ring," Wangiri involves the use of autodialers to make thousands to hundreds of thousands calls to the subscriber base, leaving a missed call notification on their mobile phones. The calling line identity (CLI) is carefully chosen to make it seem as though the originating number is local, to draw the curious subscriber to call back. However, the source number is actually not local, and is generally associated with a high termination overseas rate.
The Wangiri attack bears complex implications for the operator and subscriber who is charged expensive rates for the overseas call. While some operators may detect Wangiri call fraud by performing statistical analysis of Call Detail Records (CDRs), this is not effective for mitigating the risk and reducing the potential financial loss. This is because this analysis takes time and/or may be performed after the fact.
To protect network from Wangiri fraud, operator opt-in for the Wangiri Guard Module as a real-time solution.
A robocall is a phone call that uses a computerized auto dialer to deliver a prerecorded message, as if from a robot. Robocalls are often associated with political and telemarketing phone campaigns but can also be used for public service or emergency announcements.
Some robocalls use personalized audio messages to simulate an actual personal phone call. Robo Guard analyzes voice traffic to gather a brief sample of audio from active voice call. It creates an acoustic fingerprint based on the short sample and compares it against a central database for a match. The system searches among all fingerprints to find matches and to cluster them practically in real-time. With AI and ML technologies, the system acquires data about traffic to enable blocking of this type of fraud.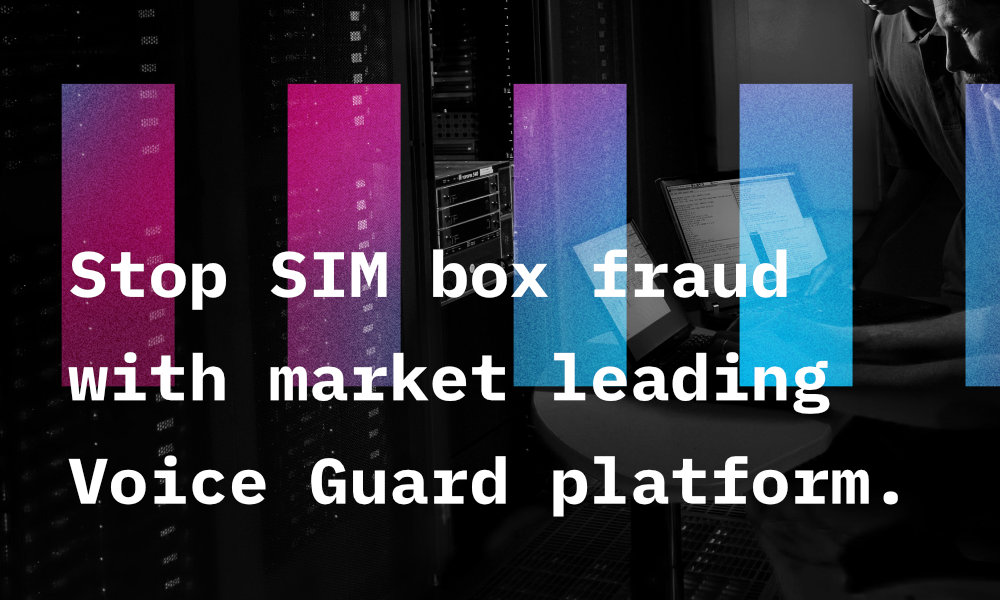 World leading voice monetization solution.
World leading voice firewall for blocking Off-net fraud.
Generate real revenue and profit immediately.
Quickest ROI on the market.
Fastest detection of SIMbox fraud on the market.
TCG with Mobik's independent Global Probing Network.
AI and machine learning fingerprinting of fraudulent calls.
Dedicated 24/7 support from Mobik engineers with knowledge of local market trends and worldwide fraud detection.
03.
Flexible and non-intrusive
Fully-managed solution.
Flexible commercial models with fastest ROI.
No single point of failure.
No re-configuring of network elements.
No changes or any interference on existing signalling.
Generate real revenue and profit immediately.
04.
State of the art technical solution
Market leader with VFG (Voice Firewall Gateway) required for fraud call manipulation when calls are coming in from off-net or international destinations.
Fully scalable and configurable test probes located globally.
Carrier grade fully redundant solution.
Detailed metrics and reporting with visualization capabilities.
Take advantage of a market leading voice fraud prevention platform.