Leave the daily operational worries to our managed service
Managing all aspects of business operation is demanding, especially in the telecommunications industry where different facets of the business evolve and converge into one big communication service ecosystem.
Having the right know-how in the right place enables operators to focus on the big picture and instills trust that individual business components are performing efficiently. Mobik's managed service enables the operator to achieve high quality and reliable performance in all areas of revenue assurance, fraud prevention and customer intelligence.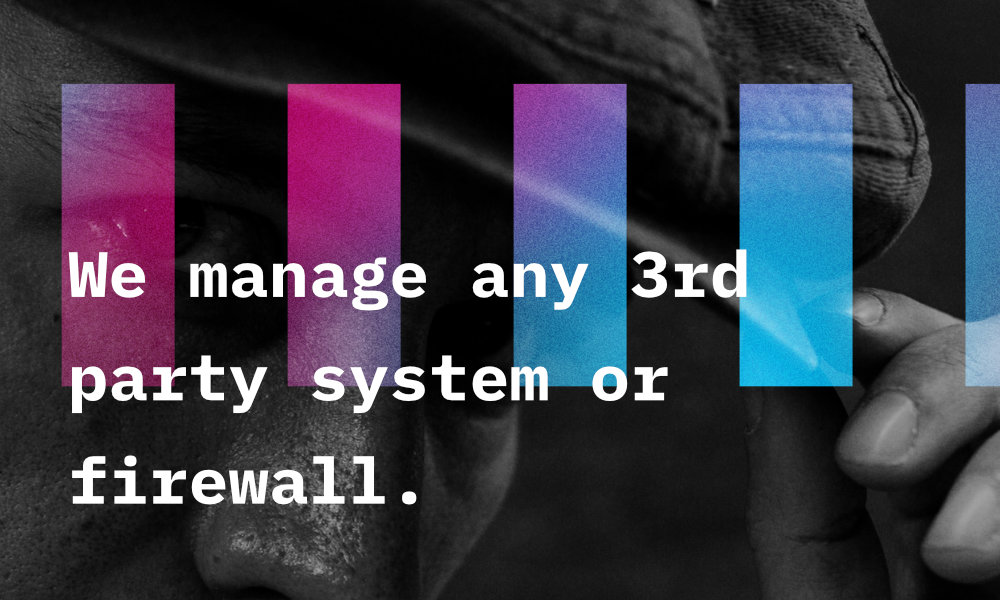 We manage for performance, we guarantee for success
Mobik's managed service is intertwined with all our solutions and products. Based on a vast telecommunication background, our team possesses a pragmatic insight into the workings of revenue assurance systems, teams and the decision-making process. We do not merely manage, we build conditions for optimal performance.
Our managed service includes different activities to detect and prevent fraud, prevent revenue leakage and provide actionable intelligence. From global testing through our probing network to big data analytics, customizable dashboards and data visualization to operational management and consulting. Air aim is to maximize revenue/profit of each service, provide due diligence of existing fraud and revenue assurance business and relieve the operator of day-to-day operations.
Our engineers have vast experience managing 3rd party systems that may already be in place. Our aim is to assess the status quo and find an optimal combination of services that will shorten the time to market and immediately bring results. In cases where any solution critical functionality is missing to provide a high-level of protection, Mobik can deploy our own products such as SMS and voice firewall with all required functionalities.
The managed service we offer, represents an important value-added benefit of what we do. It is based on a performance chain of activities that operate in a continuous and synchronized manner:
probing,
monitoring,
analytics,
reporting,
blocking,
data visualization.
Our performance chain is result-driven and a guarantee for effectiveness as it provides the framework for successful execution and delivery.
01.
Features and benefits
Benefit from Big Data analytics with most powerful AI algorithms and machine learning that are able to process more than 1 billion CDRs/sec.
Provide global best practices to maintain subscriber satisfaction, product portfolio and prevent fraud/abuse.
Control international and national prices.
Profile existing traffic.
Review roaming partners/agreements.
Review aggregators.
Implement technical solutions.
Enhance business reporting (daily/weekly/monthly).
Conduct training of the technical/revenue assurance department.
Support and consult sales department to achieve maximum A2P revenue & international voice revenue.
02.
What makes our managed service unique?
Any managed service stands and falls on the people performing it. Mobik's team of experts, engineers and fraud forensics is dedicated to build on results and create successful long-term partnerships.
We are committed to the advancement of your potential so you can continue to evolve and cater to the needs of your customers.
Are you ready to secure more revenue and profit for your network without risk?